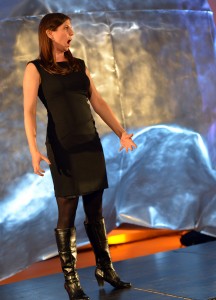 A two-time winner of an interpretation prize at the International Stockhausen Concerts and Courses (Kürten, Germany), American soprano Christie Finn is actively involved in the world of contemporary performance and new music theater.  Finn has performed as a soloist with the Asko | Schönberg Ensemble (Netherlands), VocaalLAB (Amsterdam, Netherlands), the Hezarfen Ensemble (Istanbul, Turkey), Oerknal! (Netherlands), Forum Neue Vokal Musik (Germany), and several ensembles in New York City, including ekmeles, the S.E.M. Ensemble, Experiments in Opera, and Tactus. 
Highlights of the 2014-5 season include Helmut Lachenmann's Got Lost for the opening concert of the Resonant Bodies Festival, Christopher Trapani's Waterlines with Ictus at the Opera Lille (France), Aperghis' music theater piece Sextuor (Reutlingen & Stuttgart, Germany), a recital at the Residenzschloss in Ludwigsburg (Germany), an opera premiere with her experimental duo NOISE-BRIDGE in the Klangraum Festival (Stuttgart), a concert of works by composer Martin Schüttler with Nadar, and the program Mönch von Salzburg with Duo Enßle-Lamprecht (Salzburg, Austria).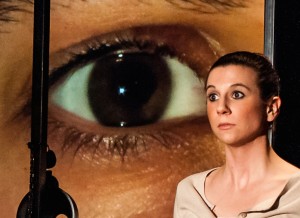 Performance highlights from 2014 include a staged production of Ligeti's Aventures and Nouvelles Aventures in conjunction with Samuel Beckett's Spiel (tour in Germany), reprise performances of the complete Récitations of Georges Aperghis (Baltimore, Maryland & Ithaca, New York), John Zorn's Chimeras with the Oerknal! Ensemble (The Hague & Amsterdam, Netherlands), and Stockhausen's Stimmung and Lachenmann's Got Lost as part of the Festival Mixtur (Barcelona, Spain).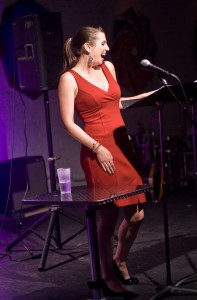 Career highlights from past seasons include the world premiere of Klaus Lang's opera die fette seele (Germany), the complete Récitations of Georges Aperghis as part of the first annual Resonant Bodies Festival, Sofia Gubaidulina's Homage à  T. S. Eliot at the Muziekgebouw aan 't IJ (Amsterdam) with the Asko | Schönberg Ensemble, Luciano Berio's sequenza iii at the Landesmuseum Niederösterreich (Austria), the U.S. premiere of Luigi Nono's Quando Stanno Morendo (Soprano II) with ekmeles, and several experimental music theater productions with the Studio für Stimmkunst und Neues Musiktheater in Stuttgart (Germany).  Music theater productions outside of Stuttgart include Jason Cady's comic book/sitcom opera Happiness is the Problem with Experiments in Opera in Brooklyn, Georges Aperghis' Sextuor: L'origine des Espèces (New York premiere), and VocaalLAB's 2011 production of the hip-hop breakdance opera MonteverdISH (cover).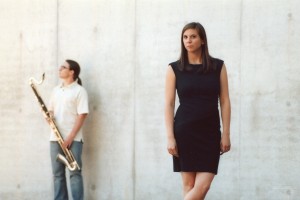 Finn is a founder and member of the experimental music duo NOISE-BRIDGE, collaborating with clarinetist Felix Behringer.  She made her recording debut with the release of the album The Year Begins To Be Ripe (Sonic Arts Editions) in works of John Cage and Stuart Saunders Smith.  She has performed Lieder recitals in Austria, operatic works in Italy, and contemporary works by southwestern American composers with the Voices of Change Ensemble of Dallas, Texas.  Opera roles include Chabris (Scarlatti's Giuditta), Mrs. Jenks (The Tender Land) and Belinda (Dido and Aeneas).   Of her performance of Betsy Jolas' Quartet No. 2 with the Tactus Ensemble, the New York Times praised her "lovely account of this complicated score" and how she "surrendered to the music's florid impulses."
In addition to her career as a professional singer, Finn is also an active poet.  Composer Matt Aelmore set her poetry in the five-movement Pierrot Opera, and she collaborated with Chicago-based composer Christopher Fisher-Lochhead on his piece Tandem, written for NOISE-BRIDGE.  For more information about Finn's projects in music and poetry, please visit Passion-Flowers. For her rants about music, poetry, and aesthetics, please visit her blog: The Single Artificer.
Finn also serves at the Managing Director of the Hampsong Foundation (http://hampsongfoundation.org).  Past work with the Hampsong Foundation includes the Song of America radio series, syndicated through WFMT Chicago. For the series, Finn wrote the script for two programs ("There is No Gender in Music" and "Emily Dickinson: Letter to the World") and served as a Research Consultant for the entire series. 
A native of Kennett Square, Pennsylvania, she is a graduate of Staatliche Hochschule für Musik und Darstellende Kunst Stuttgart.  Finn is also a graduate of the Manhattan School of Music's Contemporary Performance Program, where she studied with Lucy Shelton.  Finn holds a Master of Music in Voice from Southern Methodist University (Dallas, Texas), where she studied with Joan Heller, and a Bachelor of Arts in Music with a minor in Modern Languages & Linguistics from UMBC (University of Maryland Baltimore County).  She currently resides in Stuttgart, Germany.
(Last updated: Sept. 21, 2014)