As a singer, I have the advantage and responsibility of text.  As a poet, I have the advantage and responsibility of creating my own text.  As an artist and curator of performances, I seek to create moments in which music and poetry reach beyond themselves through their relationship and dialogue.
Creating performances which integrate music with other artistic genres, especially poetry, is one of my greatest passions.  I also love to create off-beat, surprising performances (often full of humor) and creative experiences for audiences. In short, my passion is connecting with text, with people, and with the past and the future through the music I make and words I write.
Here you will find information about some of my experimental projects in poetry,  music, and more–the little blooms that are closest to my artistic heart. (Most projects of NOISE-BRIDGE duo also fit into this category!)
I am also deeply committed to creating community among artists. I am a founding member (and former board member) of the Stuttgarter Kollektiv für aktuelle Musik, which is a collective for freelance contemporary musicians in Stuttgart. I also am currently part of the leadership at Kunstraum34 (http://kunstraum34.de) in Stuttgart, where I run a monthly salon (Salon34) and help curate concerts and events.
Please contact me if you would like more information about my poetry, or about my work in general.
My blog: https://thesingleartificer.wordpress.com/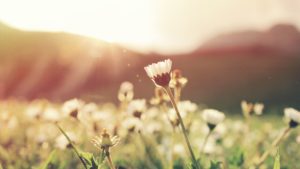 Seeds planted/Upcoming:
"Apollinaire est mort, vive Apollinaire!" (2018)
Collaboration with composer Anthony R. Green (2018)
The Bouquet:
18 Stunden: an 18-hour music festival in Killesberg Park (Stuttgart, Germany; 2015)
Tandem: a composition by Chris Fisher-Lochhead "setting" two of my haikus, deconstructed (Chicago, IL; 2013)
We, the Hearts (Zaandam, The Netherlands, 2011)
Il Pleut des Voix de Femmes: A Stream of Consciousness Vocal Recital (New York City, 2011)